Living Bravely: An Interview with Deb Brown
Living Bravely
Meet my dear friend Deb Brown. She is a certified Biblical life coach (aka such a wise woman of God who I learn from every time I talk to her) and an author and speaker.
In this episode we talk about what it means to not live in the hiding cycle?
Fear can cause us to want to hide.
To shrienk back and not move forward in what God has for us.
Deb helps us to see how we can move from the hiding cycle into the transformation cycle.
I cannot stress enough the wisdom that she has.
I am so excited because she is offering a special coaching code for coming alive friends. If you are interested in moving forward and living bravely then check out her coaching package here and use code: JENN15 for 15% off.
I cannot wait for you to listen in as we talk about turning new decades, living bravely and unlikely friendship.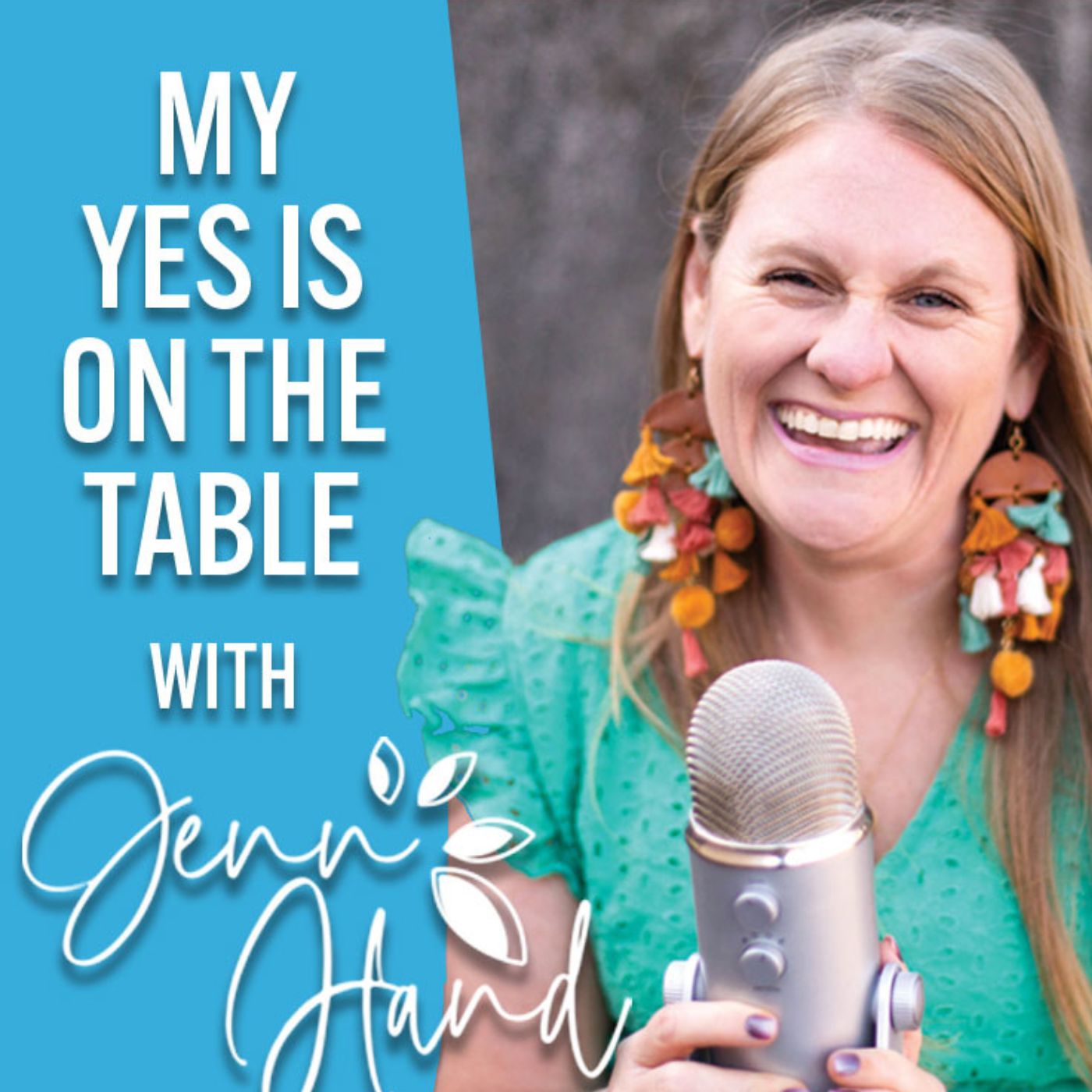 Rediscovering Israel with Kristi McLelland
–
My Yes Is on the Table
Thank you for listening to My Yes Is On The Table, a podcast hosted by Jennifer Hand and Coming Alive Ministries.  Today Jenn welcomes Kristi McLelland to talk about her new book, Rediscovering Israel.  Kristi is a speaker, founder of New Lens Biblical Studies, and professor at Williamson College. Kristi's new book, Rediscovering Israel: A Fresh Look at God's Story in its Historical and Cultural Contexts NewLensBiblicalStudies.com RediscoveringIsrael.com Luke 2:21-24 Connect with Kristi McLelland:  Facebook, Instagram Connect with Jenn: Instagram, Facebook, Website DONATE to Coming Alive Ministries  
Show Notes:
Jenn is welcoming Deb Brown back to the show, as Jenn celebrates her 40th birthday! Deb's greatest passions are being a wife, a mom, and serving as a life coach for women to find freedom in their next brave steps. She is founder of faithWalk Ministries, a Christian speaker, and Bible teacher. Today they discuss:
Seeking God in our seasons of life
How to be brave in the face of fear
The benefits of having a life coach
Deb's previous appearance, Episode 6: Need a Dose of Brave?
Deb's book, Brave as a Girl Can Be
Jenn's new book, with Deb serving as a coach, My Yes is on The Table (use code CELEBRATEJENN for 40% discount, only here at Moody Publishers)
Connect with Deb Brown:
The code for 15% off coaching is JENN15
Connect with Jenn:
DONATE to Coming Alive Ministries