The Bible for Me: An Interview with Mike Nawrocki and Amy Parker
What fun to talk to Mike Nawrocki and Amy Parker on this interview.
I am going to be honest I was a bit fan girling over talking with Mike because He was the voice of Larry the Cucumber.
I cannot help it. Yes Veggie tales came out when I was a teenager, but we watched them at all the youth camps.
Amy and Mike have partnered together to make a children's bible that is BEAUTIFUL.
I believe this interview will encourage you even if you do not have children. (spoiler alert– I do not!)
I loved reading this kids Bible because it boils it down to simple messages.
Sometimes as grown-ups we complicate things.
In this interview we talk about how it boils down to WE CAN TRUST God.
So today I am praying that you find encouragement that you can trust God. With your grownup problems and a child like faith.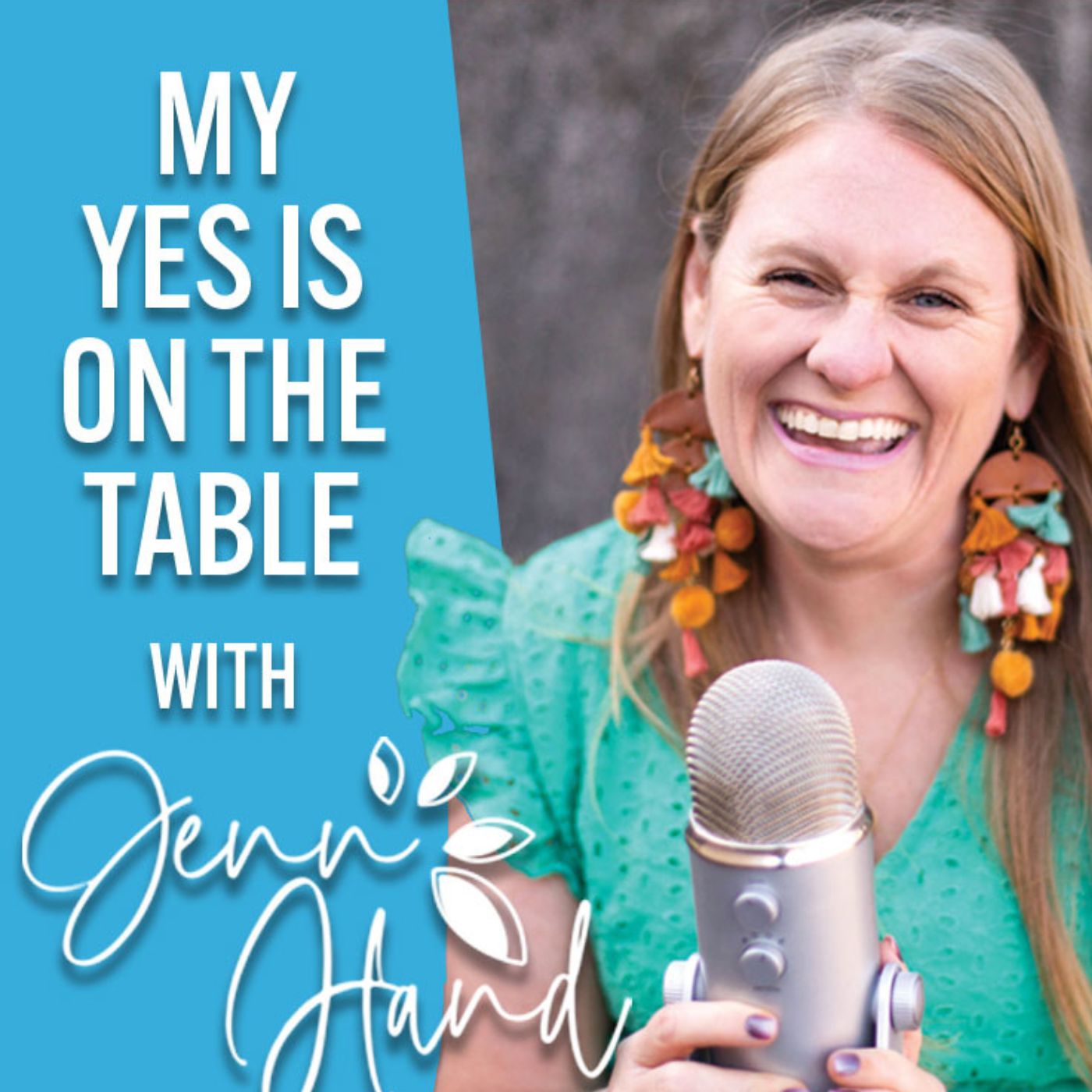 Rediscovering Israel with Kristi McLelland
–
My Yes Is on the Table
Thank you for listening to My Yes Is On The Table, a podcast hosted by Jennifer Hand and Coming Alive Ministries.  Today Jenn welcomes Kristi McLelland to talk about her new book, Rediscovering Israel.  Kristi is a speaker, founder of New Lens Biblical Studies, and professor at Williamson College. Kristi's new book, Rediscovering Israel: A Fresh Look at God's Story in its Historical and Cultural Contexts NewLensBiblicalStudies.com RediscoveringIsrael.com Luke 2:21-24 Connect with Kristi McLelland:  Facebook, Instagram Connect with Jenn: Instagram, Facebook, Website DONATE to Coming Alive Ministries  
Show Notes:
Jenn is welcoming Mike Nawrocki and Amy Parker to the show today. Authors Amy Parker and Mike Nawrocki have shared and told more Bible stories to children through books and the popular VeggieTales brand than perhaps any other co-authors. Amy is a best-selling author of more than 70 books, which have sold over 2 million copies. Mike is co-creater of VeggieTales and the voice of the beloved Larry the Cucumber. Today they discuss:
Communicating God's Word to children.
The power of story in children's lives.
Learning to listen to the voice of God.
The Bible For Me: Bible Stories and Prayers book
Connect with Amy Parker and Mike Nawrocki:
Instagram (TheBibleForKids)
Facebook (Amy Parker)
Facebook (Mike Nawrocki)
Instagram (Mike Nawrocki)
Connect with Jenn:
DONATE to Coming Alive Ministries